Est. April, 2004
Insta-Feedback
Sorry, the chatbox has been disabled because spammers found a way to bypass the spam protections, and were posting very vulgar and disgusting content. If you'd like to say hi, please join us in the forums!
Teamspeak Server
TeamSpeak Address: winternight.no-ip.com
Saturday, October 30, 2004
Hallowe'en is beink here, and is bringink invasion of crazy supernatural forces. Luckily, was on patrol when this ugly think showed up!


Immortal Torch logged this intel at 11:33:00 AM
Thursday, October 28, 2004
Pick out the real Captain Karate and win a prize!*



*Prize may not actually exist
Captain Karate logged this intel at 9:55:00 AM
Tuesday, October 19, 2004
If any of you heroes have some pics you want to share, it would be a good excuse to try out our new Photo Gallery on the left. It should be a public album that anyone can upload to, so try it out!


Americop logged this intel at 11:27:00 PM
Wednesday, October 13, 2004
Liberty League Expedition Team ventures into Crash Site

'mazing Monkey logged this intel at 3:46:00 PM
Monday, October 11, 2004
Americop logged this intel at 8:49:00 AM
Sunday, October 10, 2004
Hello again, heroes. After months of trying to pitch a tv show idea to all of the major networks, I finally found a network that wants me. UPN will begin airing my show Thursday nights this fall. Although they've had to make a couple minor changes for the audience, I think the show will still be good.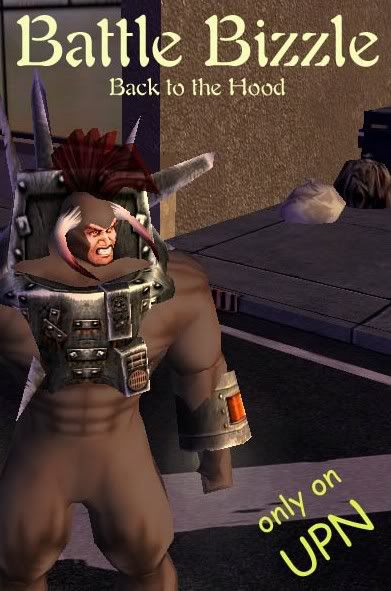 Battle Bovine logged this intel at 9:01:00 PM
Friday, October 08, 2004
Captain Karate is quite the ladies man. These 3 came by the office the other day looking for him. They said they used to date him.


Boscoe logged this intel at 5:45:00 AM
Wednesday, October 06, 2004
R.I.P. Adamastor...you big jerk.



Captain Karate logged this intel at 2:10:00 PM
Tuesday, October 05, 2004
ATTENTION TO ALL LEAGUE MEMBERS:
Important thread on the
general
forums on how to properly post pictures & info on the front page. Thank you for your time and attention, heroes.
Americop logged this intel at 11:41:00 PM
Greetings, heroes. I've begun work on the hand drawn Battle Bovine comic. Here is the final design for Battle Bovine.




League, check the forum. I need feedback for the storyline.




Battle Bovine logged this intel at 9:03:00 AM
Why wont these big earth guys learn. You don't mess with Liberty League.


Boscoe logged this intel at 2:58:00 AM
Monday, October 04, 2004
Guess what Boscoe never ever want to see Weevil do again.
Please Weevil thongs belong on ladies not Weevils!

Boscoe logged this intel at 1:16:00 PM
The Weevil stumbles upon the set of GoBots:The Next generation in Founder's Falls...




Tha's a big robut, Jack...


The Weevil logged this intel at 11:15:00 AM
All contents property of L.L., L.L.C., Paragon City, USA